Dental Practice Loans for Commercial Real Estate
Dental practice loans for commercial real estate typically begin at $500,000 and allow LTVs up to 90%, while SBA loans for dental offices start at $30,000 and offer amortizations of up to 25 years.
2021 Dental Practice Loans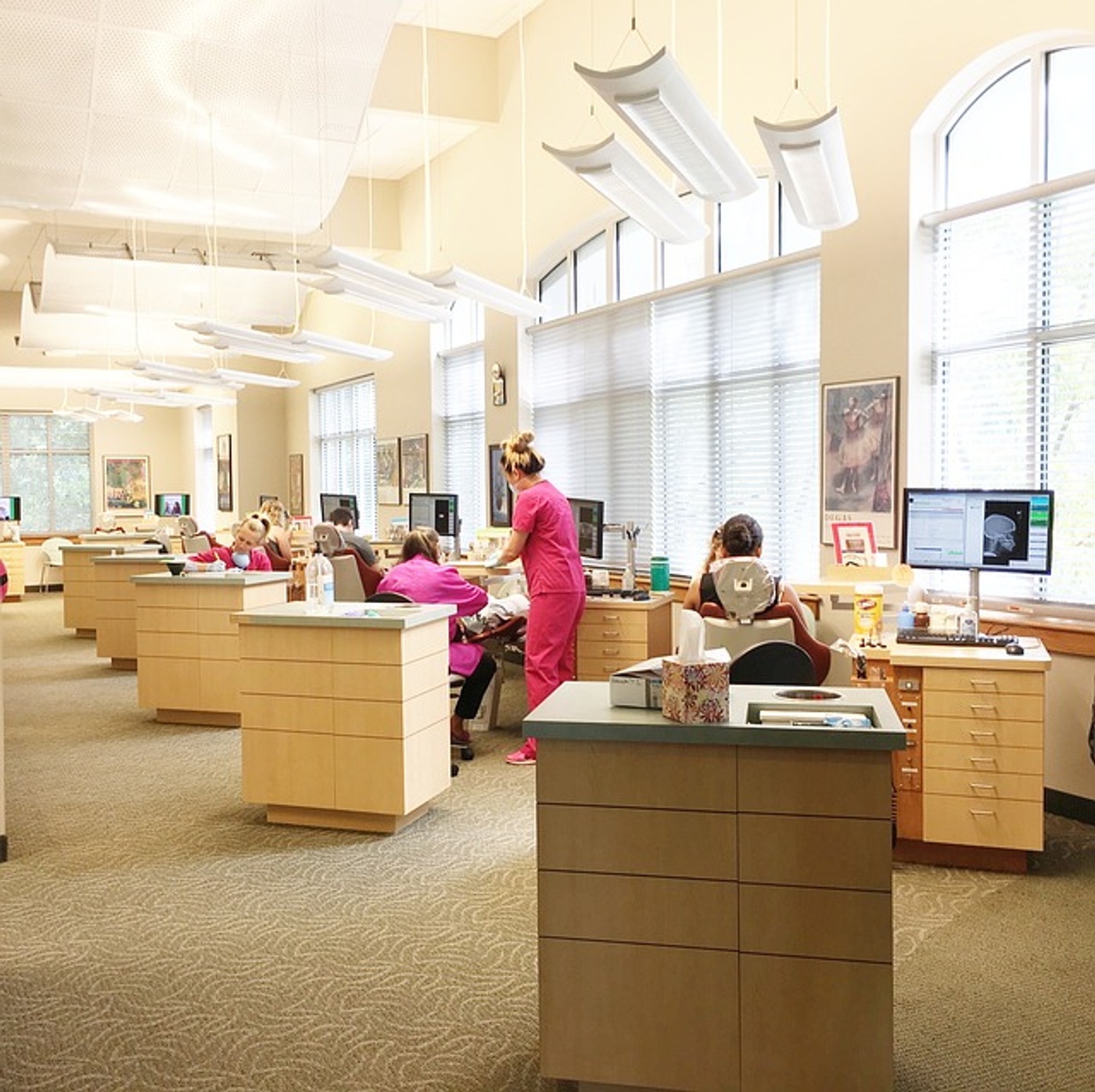 Deciding when, where, and how to begin a dental practice can be one of the most pivotal points of any dentist's career. No matter where they are, dentists often need financing in order to build a practice of their own. Fortunately, at Commercial Real Estate Loans, we have the experience to help dentists at every stage of their career build a practice they can be proud of. 
Dental Practice Loan Terms 
While specific loan terms can vary based on the individual customer, in general, our medical office loan terms include: 
Loan Size: $500,000+

Loan Purpose: Loan can be used for property acquisition or refinancing

Loan Term: 3, 5, 7 and 10-year fixed-rate terms

Amortization: 15, 20, 25 and 30-year options

Leverage: 90% LTV allowance

DSCR: 1.30 minimum DSCR

Credit Score Requirement: 660 minimum
SBA Loans for Dental Practices
For many dentists who want to start or expand their practices, SBA 7(a) loans can often be an excellent choice. SBA 7(a) loans can also be a fantastic way for dentists further along in their careers to buy out a partner or acquire a competitor's dental practice. Despite the benefits of SBA 7(a) loans, they can be difficult to obtain for dentists who have a lot of student debt, or dentists with less than stellar credit scores. The basic terms for SBA 7(a) financing for dental practices include: 
Loan Size: $30,000 - $5 million (some exceptions for smaller loans may be granted)

Loan Purpose: Loan can be used for financing commercial real estate, equipment, and working capital

Loan Term:

Real Estate: Up to 25 years

Equipment: Up to 10 years

Working Capital: Up to 10 years

Credit Score Requirement: 660 minimum

Collateral: Additional collateral is often required

Documentation: Documentation for SBA 7a loans for dental practices is extensive, and includes:

Year-to-date balance sheet

Business tax returns (for the last 2 years)

Business licenses

Personal tax returns and resumes for 20%+ owners

Projected financial statements (1-3 years)
Get a Free Dental Practice Property Loan Quote Today
For dental office loans from $500,000, click the button below and fill out a short, secure form for a fast, easy, and free commercial loan quote from a commercial mortgage banker.