SBA 504 Real Estate and Equipment Loan Program
SBA 504 loans are ideal for businesses who want low-interest, fully amortizing financing for owner-occupied commercial estate or equipment. 504 loans have terms up to 25 years and offer LTVs up to 90%.
Start Your Application and Unlock the Power of Choice
$5.6M

offered by

a Bank

at

6.1%
$1.2M

offered by

a Bank

at

6.0%
$2M

offered by

an Agency

at

5.6%
$1.4M

offered by

a Credit Union

at

6.1%
Click Here to Get Quotes!
SBA Guaranteed Loans for Real Estate and Equipment
Are you an entrepreneur or a visionary with a goal in mind? Perhaps you want to purchase and repurpose an abandoned hospital, or maybe you hope to start up a restaurant. No matter what your vision is, you are going to need money. You must consider purchasing costs, soft fees, interest rates, insurance, equipment, renovations, and many other things.
Most likely, you'll need to take out a loan to help get you started or to support you throughout the entire process of building your business. A popular loan program that Commercial Real Estate Loans arranges for small business owners is the Small Business Administration 504 Loan.
What Is an SBA 504 Loan?
The SBA 504 loan program (sometimes known as the SBA CDC/504 loan program) is a Small Business Administration-guaranteed loan of up to $5.5 million. If you're familiar with the SBA 7(a) loan, there are some similar elements — but the two programs have major differences at their cores. It is designed for owner-occupied commercial real estate and other qualified fixed assets and geared as a commercial mortgage. The property must be more than 51% owner-occupied.
SBA 504 loans are comprised of two different funding sources at once. One mortgage of up to 50% is backed by a bank or another lender that can cover up to half the total purchase price. Another 40% is supplied by a certified development company, or CDC, as a second mortgage. The borrower is responsible for the final 10% as a down payment.
Taking on a loan that involves a third party may seem intimidating at first, but the SBA holds strict CDC eligibility requirements for the program. CDCs participating in the program must meet the following criteria in order to qualify:
Must be a nonprofit organization in good standing

Must have a minimum of 25 members that represent:

Government organizations recognized by the SBA for economic development in the area of operation

Financial institutions that support long-term commercial fixed financing for:

The area of operation

The area of operation's community establishments devoted to economic growth, such as foundations, chambers of commerce, and universities

Local businesses within the area of operations

Must have a board of directors that not only meets appropriate requirements but is also selected from the membership, representing a minimum of three out of four of the membership groups.

The CDC must have professional, full-time management that includes an executive director who has undergone the approved training and has knowledgeable experience with the SBA 504 loan program.

Every fiscal year, CDCs need to meet a lending activity requirement of a minimum of two approved 504 loans. The CDC's portfolio must also reflect the creation of at least one job opportunity per $65,000 of SBA 504 loans on average.

All applications must have the CDC's board of directors approve an operating budget that is coupled with a plan to meet operations within that budget. It cannot be specialized to a specific industry but must be general in nature.

Upon application approval, there must be proof via demonstration of satisfying operating criteria and certification that is highlighted in the Code of Federal Regulations (CFR).

At the end of a mandatory two-year probation period for CDCs certified for less than 2 years, CDCs can be approved through petitions to either extend the probation period by one year or be given permanent status. If the CDC's petition is denied or if they fail to file one, the CDC will be removed from the SBA 504 program.

Any money that is funded by a CDC that is being removed from the 504 program will be transferred to either the SBA, another certified CDC, or an outside service that has been approved by the SBA.
On top of these strict eligibility guidelines for the CDCs in the program, the actual lenders must make it through the Preferred Lenders Program (PLP). The PLP allows the SBA to carefully select qualified lenders to make final credit decisions, service loans, and to perform liquidation requirements. Lenders are continuously checked for eligibility criteria. The verdict to elect a lender into the PLP is made based on three important aspects:
The lender has the ability to handle all financial elements regarding an SBA loan.

The lender can both develop and analyze complete loan packages.

The lender's performance history with the SBA is satisfactory.
Rest assured that only the highest-quality lenders and CDCs are eligible to take part in the SBA 504 loan program. With higher leverage than conventional commercial real estate loans, the SBA 504 loan may be exactly what you need to make your vision a reality.
Apply for an SBA 504 Loan Quote
How to Qualify for an SBA 504 Loan
In order to qualify for an SBA 504 loan, businesses must also meet a strict set of eligibility requirements: 
Must be a for-profit entity

Must be able to pay the loan agreement in a time frame based on the company's projected operating cash flow

Must not have funds available from other sources

Business must be located in and operate within the United States and/or U.S. territories

Must not invest or speculate, or be in the business of owning rental real estate for profit

Must have a tangible net worth of less than $15 million and an average net income of less than $5 million after taxes for the preceding two years

Must have a feasible business strategy

Proceeds must be used for purposes approved by the SBA which include:

Purchasing land or existing buildings

Improvements to property such as utilities, parking lots, street enhancements, and landscaping

Constructing new facilities or modernizing/renovating existing facilities

Buying machinery and equipment for long-term use

Must not use proceeds for any of the following:

Operating capital or inventory

Funding for other debts (refinancing, consolidating, or repaying)

Your business must be an eligible business as determined by the SBA including (but not limited to):

Hotels or motels

Assisted living or nursing facilities

Grocery stores

Insurance offices

Medical or dental offices or veterinary clinics

Industrial or manufacturing plants
In addition, the prospective borrower applicants must:
Have been in business for a minimum of two years

Have a credit score of at least 680

Be looking to finance at least $30,000

Have a profitable business with a minimum revenue of $50,000 over the previous 12 months

Be able to prove the need for financial support

Show proof of good character with a statement of personal history — required to prove your disposition and capability to pay your debts — and that you have not had any trouble with the law.
SBA 504 Application Process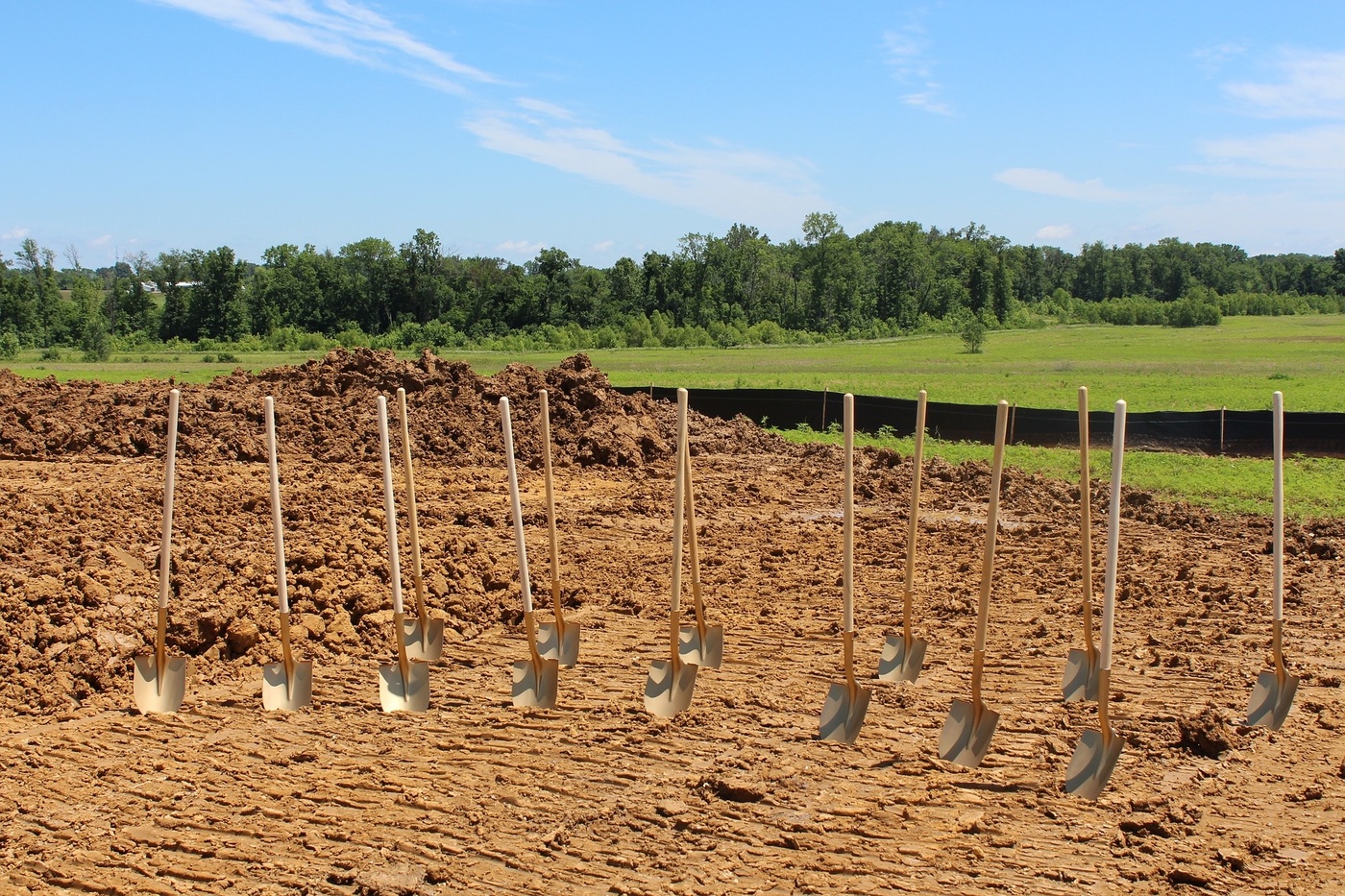 The SBA 504 loan application process is not as tedious as one might imagine. The checklist below highlights everything that you need to do in order to apply.
Complete an SBA 504 loan application form 1244.

In order for the SBA to determine your eligibility, complete both a Statement of Personal History (form 912) and a Personal Financial Statement (form 413).

Two business financial statements are required in order to support your application and demonstrate your ability to repay the loan. These are:

Profit and loss (P&L) statement that is 90-days current with the previous three years of supplementary schedules.

A projected financial statement that outlines a detailed one-year income projection with a written explanation of how the projection is achievable.

Create a list with contact information for applicable affiliates and subsidiaries with important influences and relations.

Provide your original business certificate or license, or use your corporate seal to stamp your application if your business is a corporation.

If you have applied for loans before, include records of those applications.

Gather and submit business and personal federal income tax returns that have been signed in the previous three years.

Each principal applicant needs to produce a personal resume.

Finally, provide a written history of challenges the business has faced, why the SBA loan is needed, and how it can help.
If the loan proceeds are being used to purchase an existing business, you will also need:
P&L statement of the business you are buying and an up-to-date balance sheet.

Income tax returns of the business you are purchasing dating back two years.

Terms of sale and the proposed bill.

A list that includes the schedule of inventory, furniture, fixtures, machinery and equipment, and the asking price.
Once this is all completed and submitted to the SBA, it is solely a matter of awaiting their decision. 
SBA 504 Loan Terms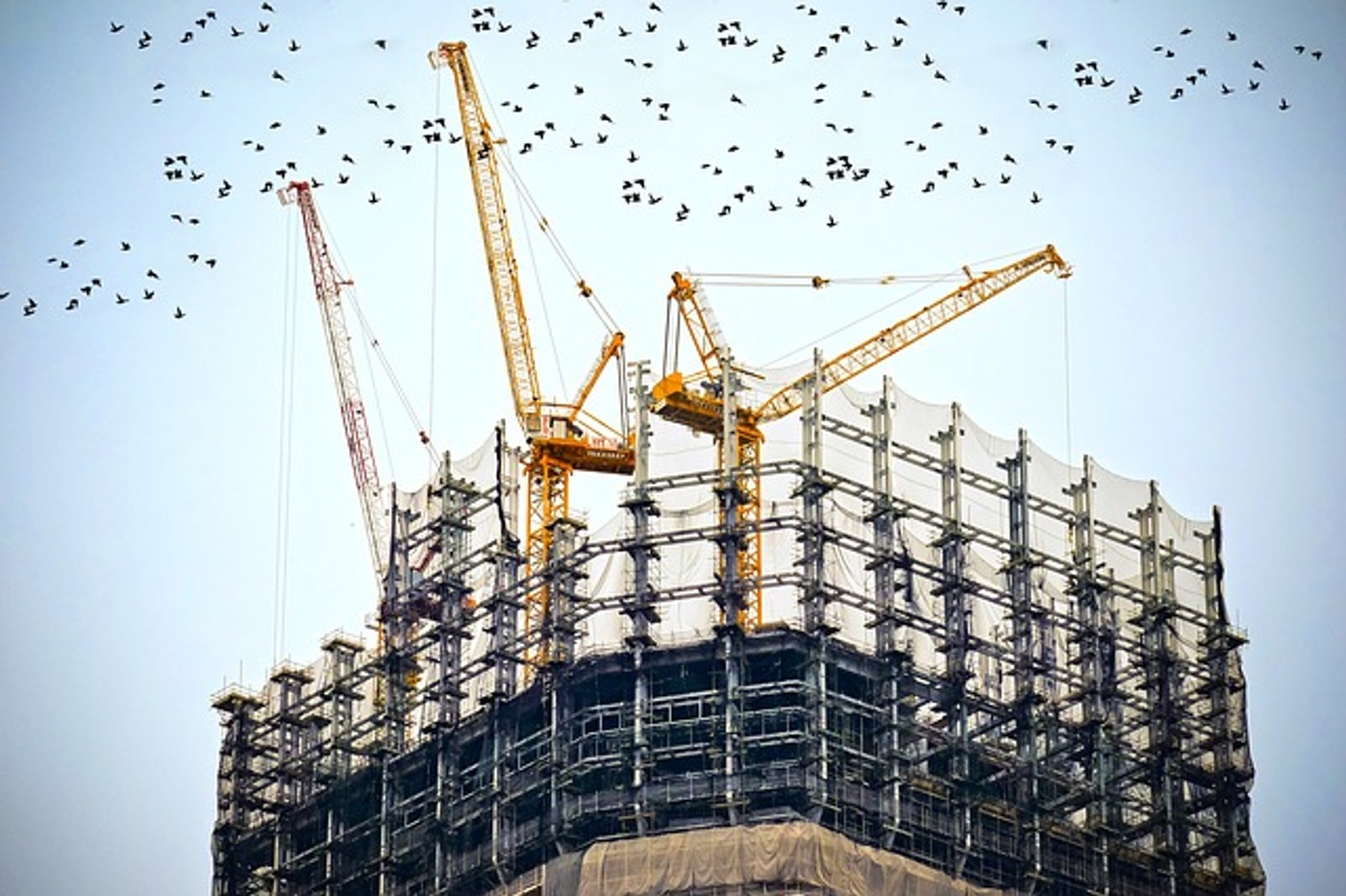 Loan Amount: Up to $5 million ($5.5 for manufacturers)

Loan Term: 10 to 20 years (fully amortizing)

Rates: Prime + 1.25% - 2.75% (Fixed)

Loan to Value: Up to 90% LTV (80% on hotels and motels)

DSCR: Minimum 1.20x DSCR on existing cash flow

Collateral: The SBA 504 loan uses the project assets being financed as collateral. The principal owners are also required to produce personal guarantees.

Fees: Typically 3% of the debenture may be financed with the loan.
SBA 504 Loan Amount Determination Factors:
SBA 504 loan amounts are formulated by the nature of how funds will be utilized:
Job Creation: In this goal, the maximum debenture allowed is $5 million designated for creating jobs and positively developing the community. To be exact, every $65,000 must create or retain one job on average. For small manufacturers, it is every $100,000.

Public Policy: Small manufacturers can be approved for up to $5.5 million; everyone else has the same standard of $5 million. Like the Job Creation category, there is a goal to meet. Some examples include:

Outreach to minority business growth

Reducing energy consumption or using alternative fuels

Adaptive modifications due to cutbacks in the federal budget

Business district renewal

Productivity and competitive increase

Abiding by federally mandated standards or policies for restructuring

Small Manufacturing: As stated previously, small manufacturers get a capped debenture of $5.5 million for a commercial loan. These companies must meet an SBA policy goal and create a job for every $100,000. For a comprehensive list of what companies may qualify as small manufacturers, see sectors 31-33 of the North American Industrial Classification System (NAICS).
Usage of SBA 504 Loan Proceeds:
According to the Small Business Administration, an SBA 504 Loan package may be used for the following purposes: 
The purchase of real estate, including land and existing buildings

The purchase of improvements, including parking lots, grading, street improvements, utilities, and landscaping

The construction of new facilities or the renovation or modernization of existing facilities (including conversions)

The purchase of machinery and equipment to be used in the long term
Loan proceeds must not be used for any of the following:
Inventory or working capital

Repaying, refinancing, or consolidating existing debt

Rental real estate investment or speculation
Over the years, Commercial Real Estate Loans has advised developers on which loan packages are best for the project at hand and has accumulated the experience and skills to help developers navigate the requirements set by the SBA. 
SBA 504 Loan Interest Rate Breakdown
SBA 504 rates can be broken down into the base Treasury rate, the fixed interest rate, and additional fees, like so:
10-year 504 loan interest rates include:
A five-year Treasury rate

Fixed rate of 0.38%

Ongoing fees of approximately 1.7%
20-year 504 loan interest rates include:
A 10-year Treasury rate

Fixed rate of 0.48%

Ongoing fees of approximately 1.7%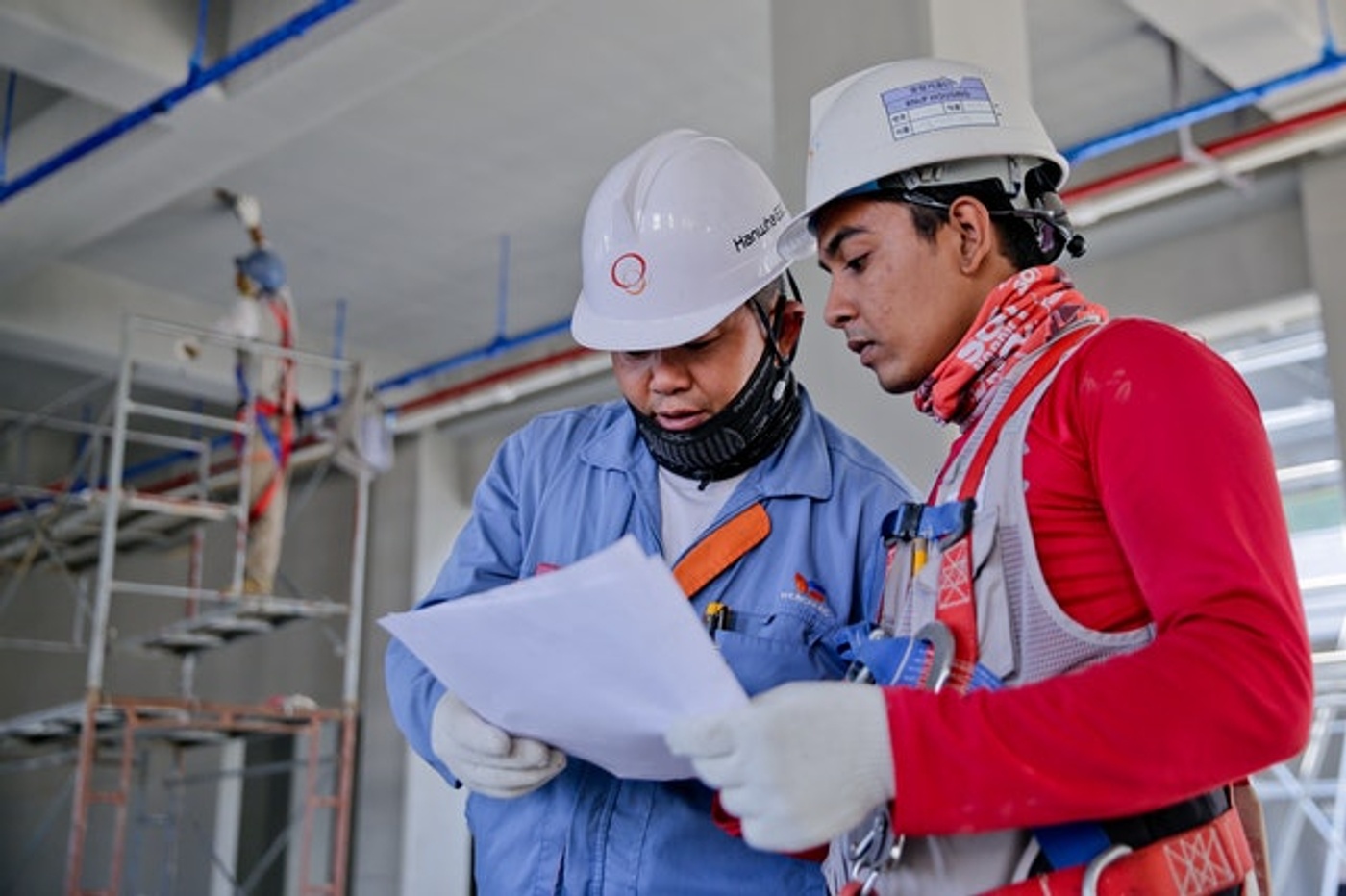 SBA 504 interest rates can vary based on the market. However, the rates are locked in with your contract and won't change during the term, even if market rates do. Keep in mind, the third-party portion of the loan is not required to be fixed, as the institution can have a variable rate, balloon payment, and more.
Commercial Real Estate Loans is the partner you need to help you through your next commercial real estate transaction. We have the experience and expertise to give your small business more financing options.