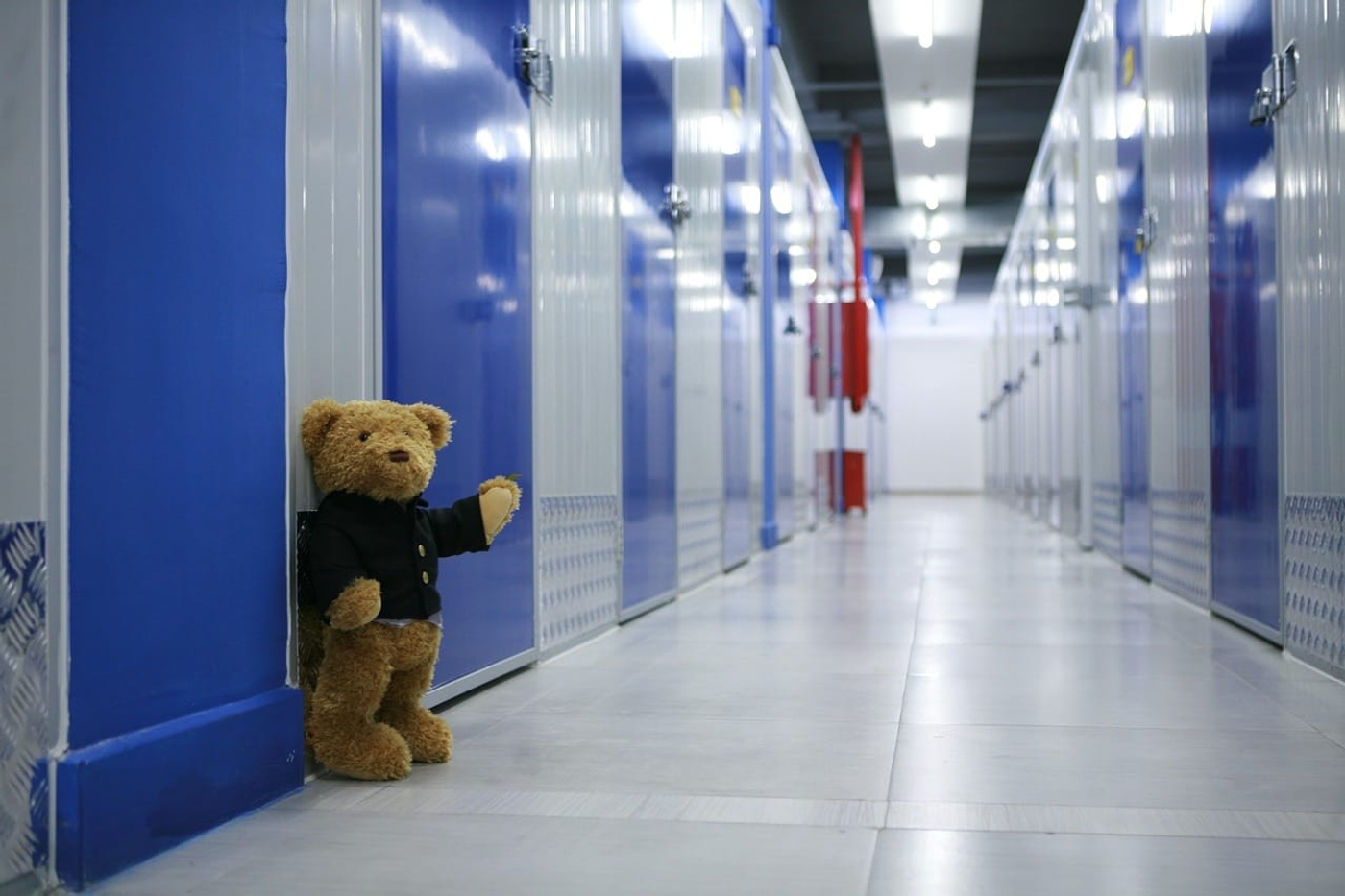 Self-storage real estate has come into its own during the past decade and the sector has only pushed faster and further since the beginning of the pandemic. An article from The Wall Street Journal in December 2021 pointed to the tremendous growth — even more rapid than the booming industrial sector's — and a Nareit analysis further highlights that the sector continues to benefit from the strength of the housing market.
So, as self storage gains ever more traction, who's investing? The self-storage market is incredibly fragmented, with nearly three-quarters of assets owned and managed by independent operators with no more than one or two assets — leaving room for new investors to dive in. That said, the industry's larger players continue to expand already impressive portfolios with acquisitions across the country as rents continue to climb.
TL;DR: The top 10 self-storage companies of 2022 list below includes both owners and operators, ranked by portfolio size.
Public Storage

Extra Space Storage

CubeSmart

LifeStorage

U-Haul 

National Storage Affiliates

Storage Asset Management

StorageMart

Merit Hill Capital

Prime Storage
10. Prime Storage
Prime Group and its management subsidiary Prime Storage land in 10th place with 200 self-storage facilities totaling 12.5 million square feet. Most of the investor's assets are located in the eastern half of the country—Prime Group's footprint is largest in New York and South Carolina—and the company's investment strategy is focused on undersupplied markets with significant barriers to entry. These markets also encompass areas further afield, including Southern California and Seattle, where Prime Storage operates a respective two and seven facilities.
9. Merit Hill Capital
Founded in 2016 by industry veteran Liz Raun Schlesinger, Merit Hill Capital makes our list with a portfolio of 15.6 million square feet across more than 200 properties in 33 states. The Brooklyn-based firm's largest footprints are in Texas, Florida and California, although the investor focuses on self-storage acquisitions in any of the country's 30 largest metro areas. Merit Hill utilizes several third-party operators to manage its properties, including Extra Space Storage and CubeSmart.
8. StorageMart
Based in Columbia, Mo., StorageMart has built its portfolio to some 20 million net rentable square feet across the U.S., Canada and the U.K. The family-owned business made a major move last year with its $3 billion November acquisition of Manhattan Mini Storage, bringing 18 more assets and 3.1 million square feet under its wing, The Real Deal reported. The self-storage investment company was founded in 1999 and made its first venture into Canada eight years later, followed by its expansion into southeastern England in 2016.
7. Storage Asset Management
Storage Asset Management ranks eighth on our list, owing to its 24 million-square-foot management portfolio as well as its rapid expansion in recent years. Led by CEO Alyssa Quill, the York, Pa.-based company began operations in 2010 and has grown at a swift rate since: The company's total portfolio under management jumped by a whopping 39.6% year-over-year through the beginning of 2021.
6. National Storage Affiliates
With 60.4 million rentable square feet in its portfolio, National Storage Affiliates takes the sixth spot in our ranking. The REIT takes a broad approach to investment, targeting self-storage assets which meet strict criteria in any of the 100 largest metropolitan areas in the U.S. While Texas and California have long comprised a sizable proportion of the company's portfolio, the investor is active in 38 states and Puerto Rico.
5. U-Haul
Though perhaps better known for its ubiquitous rental trucks and moving equipment, U-Haul has become a giant of its own right in the self-storage space. The company entered the sector in the 1970s and has since become one of the largest providers of self-storage solutions nationwide, with 71.6 million square feet of owned or managed properties across all 50 states and throughout Canada.
4. LifeStorage
Buffalo, N.Y.-based LifeStorage is the fourth-largest provider of self-storage space nationwide, with more than 74 million rentable square feet under their ownership or management. The self-storage REIT entered the sector in 1985 with the opening of a facility in Florida and today has assets in 35 states. Some 60% of the company's portfolio is located within the Sun Belt, a key area of opportunity due to the major population gains.
3. CubeSmart
CubeSmart, based in Malvern, Pa., comes in third in our ranking, boasting an operating portfolio of 86.8 million square feet across more than 1,250 properties in 39 states and the District of Columbia. Founded in 2004 as U-Store-It Trust, the company targets existing facilities nationwide. In December, the investor closed on the $1.7 billion acquisition of Storage West, adding 59 properties in the Southwest to its portfolio.
2. Extra Space Storage
Based in Cottonwood Heights, Utah, Extra Space Storage is the country's second-largest self-storage owner and operator. Reporting assets totaling 159 million square feet at the end of the third quarter last year, the company has grown on a rapid trajectory since its founding in 1977. In the past five years alone, the firm added close to $5 billion to its U.S. portfolio.
1. Public Storage
Long the leader in self storage, Public Storage once again earns its place at the top of our list. With 186 million net rentable square feet under its belt at the end of September 2021, the company's distinctive orange signs can be seen in 39 states. Public Storage's portfolio appears set to grow even further based on recent activity: Since 2019, the REIT has acquired some 26 million square feet of self-storage assets amounting to $6.3 billion in acquisitions and development activity.