The self-storage industry has gone through a major transformation over the past decade, leaving its reputation as an unattractive asset class far behind.
The sector experienced a development boom in 2017 and 2018 — and over the past five years, the national supply increased by 258.9 million square feet, reaching 1.6 billion square feet in 2022, according to StorageCafe. The value of the self-storage market also increased significantly during this period. In 2019, the market was valued at $87.65 billion and was projected to reach $115.62 billion by 2025, Forbes reported.
On top of that, while the commercial real estate sector has faced several headwinds over the past couple of years due to the global health crisis, the self-storage industry has remained unscathed. 
SEE ALSO: The Top 10 Self-Storage Companies of 2022
Owing to its reliance on major life-altering events — such as death, divorce, displacement, or downsizing — the self-storage sector was well positioned to benefit from the challenges created by the pandemic. As a result, more and more investors flocked to the sector to capitalize on its strength.
However, self-storage investing is not only for seasoned investors. For instance, self-storage can be ideal for first-time investors, as it is highly affordable compared to other property types. There are other benefits as well.
Below, we'll explain some of the perks of investing in self storage and what you need to consider before you close on an investment. We'll also discuss some of the financing options that you can use to fund your first — or next — investment.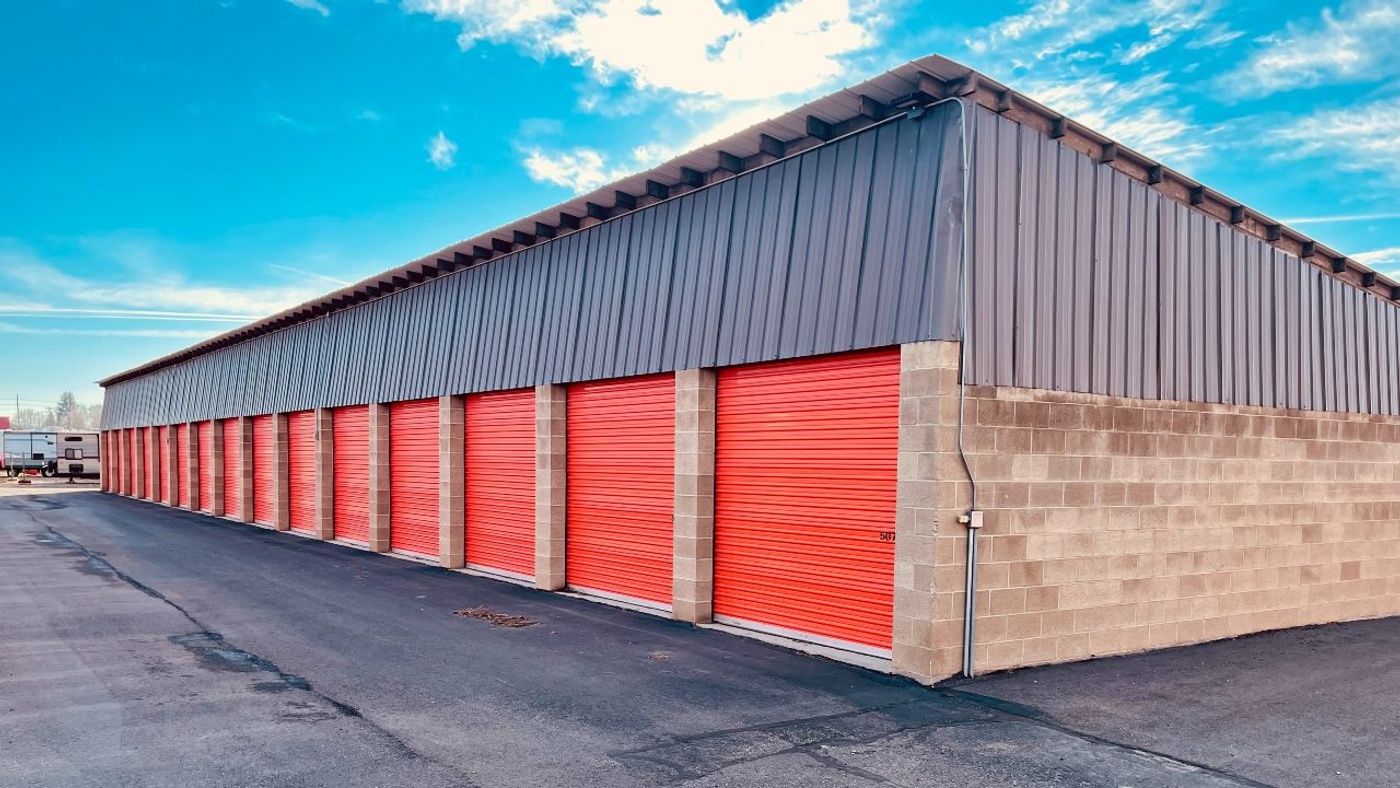 Why Invest in Self Storage? 
One key reason to invest in self-storage is that it can be extremely lucrative. With demand being high across the country, self-storage facilities can generate strong cash flow and ROI.
Another reason why investing in self-storage facilities is a great idea is that they're relatively easy to manage compared to other types of investment properties. Most self-storage facilities are fully automated, so you won't have to worry about hiring on-site staff or dealing with maintenance issues. And because most storage unit renters only stay for a few months at a time, you won't have to deal with long-term tenants like you would in an apartment complex or office building. This easy management leads to higher profits and fewer headaches for investors. 
Furthermore, self storage is a recession-resistant investment, meaning that it will not be dramatically impacted by economic downturns or market fluctuations. Even during tough economic times, people still need to store their belongings. In fact, demand for self-storage space actually increases during recessions as people downsize homes or move to cheaper locations. This makes self storage a reliable asset class and an attractive option for investors who are looking to safeguard their investments over the long term.
What to Consider When Investing in Self Storage 
1. Choose the Market Carefully 
When considering investing in self storage, it's important to look at the surrounding market conditions. Is the population and job growth steady? Are there more homeowners or renters in the area? Is the location close to university campuses, residential areas, or businesses? 
Keep in mind that self storage is a highly micro-location-focused business, therefore it's best to look at these metrics within a 3- to 5-mile radius of a facility. By doing your research on the local market conditions, you can get a better understanding of whether or not buying a particular property would make sense. 
2. Examine the Economic Occupancy & Cash Flow
Once you've determined that there's a solid market and need for self-storage units in a particular area, you'll need to evaluate the economic occupancy of the property. This is different from physical occupancy, which only takes into account the percentage of units that are currently being used. Economic occupancy measures the total possible income if a facility is fully occupied and tenants are paying the full market value in rent. 
SEE ALSO: Physical vs. Economic Vacancy in Commercial Real Estate
Of course, you'll also want to look at the potential cash flow of the self-storage facility before making any decisions. Once you've determined the occupancy rate and average rental price of units in the area, you can get a better sense of how much money you can expect to make from your investment. 
3. Analyze the Competition Within the Market Radius 
Last but not least, it's important to consider the level of competition within your chosen market radius. If there are already a lot of self-storage facilities nearby, it may be harder to attract new tenants than if there were very few options available. It's also important to consider whether there are any facilities under construction or in the planning stages, as those can affect your property in the future.
When analyzing the competition in the area, it can also be helpful to look at the saturation level of the market. The saturation level of an area is measured by the gross square feet of storage space available per person. Currently, the average self-storage inventory per capita across the country is around 7 to 8 net square feet. A market with a per-capita inventory above the U.S. average is usually considered oversupplied, whereas anything below is undersupplied. 
How to Finance a Self-Storage Investment 
When it comes to financing a self-storage investment, there are a number of options to consider. From conventional loans to SBA loans, there's no shortage of ways to get the funding you need. Here are your main options: 
Conventional Loans 
The most common type of loan used to finance a self-storage investment is a conventional loan from a bank, credit union, or other financial institution. These loans tend to have the lowest interest rates and the longest terms, making them a good option for investors who are looking for stability. However, they can be difficult to obtain if you don't have a strong credit history. 
SBA Loans
Small Business Administration loans are government-backed financing options to support small businesses, including self-storage investments. There are two main SBA programs available for self-storage investors: the SBA 7(a) program and the SBA 504. These loans are great alternatives for investors who don't qualify for conventional loans. 
SBA 7(a) loans are great for those looking to buy a facility, but they can also be used for refinancing current debt, renovations, or technology upgrades. The maximum loan amount borrowers can take is $5 million with term lengths of up to 25 years. The SBA 504 program provides long-term fixed-rate loans for the acquisition, development, or improvement of a self-storage facility. The maximum loan amount is up to $15 million, with a maximum 25-year term. 
CMBS Loans
CMBS loans are another popular option for self-storage investors. After origination, these loans are bundled into securities and sold to investors. CMBS loans are typically non-recourse, fixed-rate financing options, with a 10-year term and 30-year amortization period. 
CMBS lenders usually prefer larger deals in primary markets but might also provide financing for smaller investments in next smaller metros, according to Inside Self-Storage. One benefit of CMBS loans is that they are assumable for a fee, which can be useful if interest rates are rising. On the other hand, however, CMBS loans also come with rigorous prepayment penalties, such as yield maintenance or defeasance. 
Try Our Commercial Mortgage Calculator