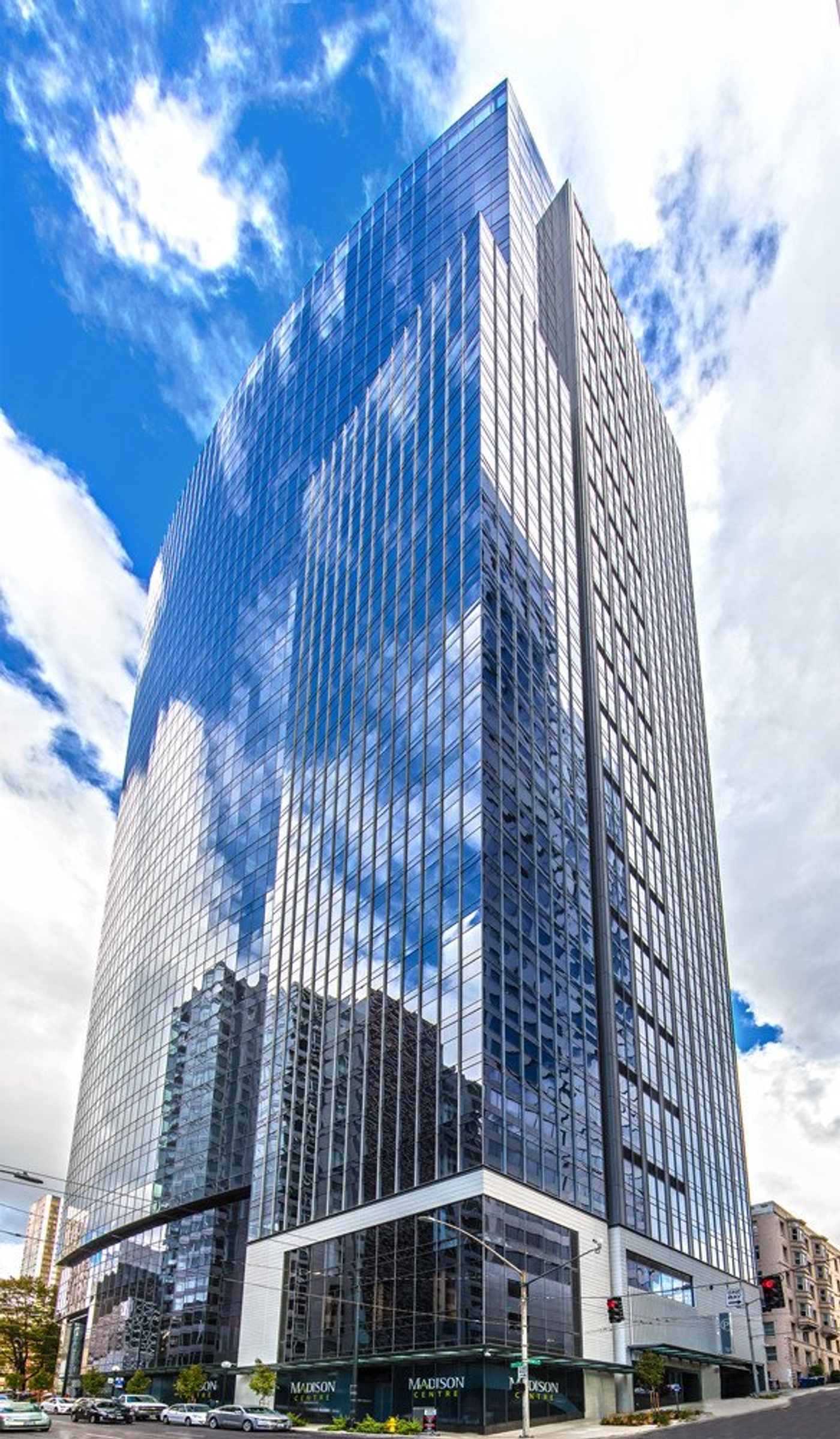 Madison Centre. Image courtesy of Barings.
A joint venture between Barings and developer Schnitzer West has sold Madison Centre, a 760,971-square-foot Class A office high-rise in downtown Seattle. Boston Properties purchased the asset for $730 million. The buyer did not source acquisition financing, according to public records. Newmark brokered the transaction.
The tower, located at 505 Madison St., was delivered in September 2017. The LEED Platinum-certified property houses 36 stories of office space — 93% of which was leased at the time of the sale — above 7,400 square feet of ground-floor retail, partially occupied by a coffee shop. The asset has a wide range of amenities, from a rooftop deck to an executive conference center on the second floor. The building also includes a fitness and wellness center operated by the Washington Athletic Club.
A Big Deal
Newmark's team noted that the sale was the largest multi-tenant office transaction so far this year nationwide. A May report from CommercialEdge indicated Seattle's office sales volume neared $1.3 billion year-to-date through April, with this deal bringing volume north of the $2 billion mark. Nationally, the report identified $26.7 billion in office transactions during the first four months of the year, a slight increase compared to the same time in 2021.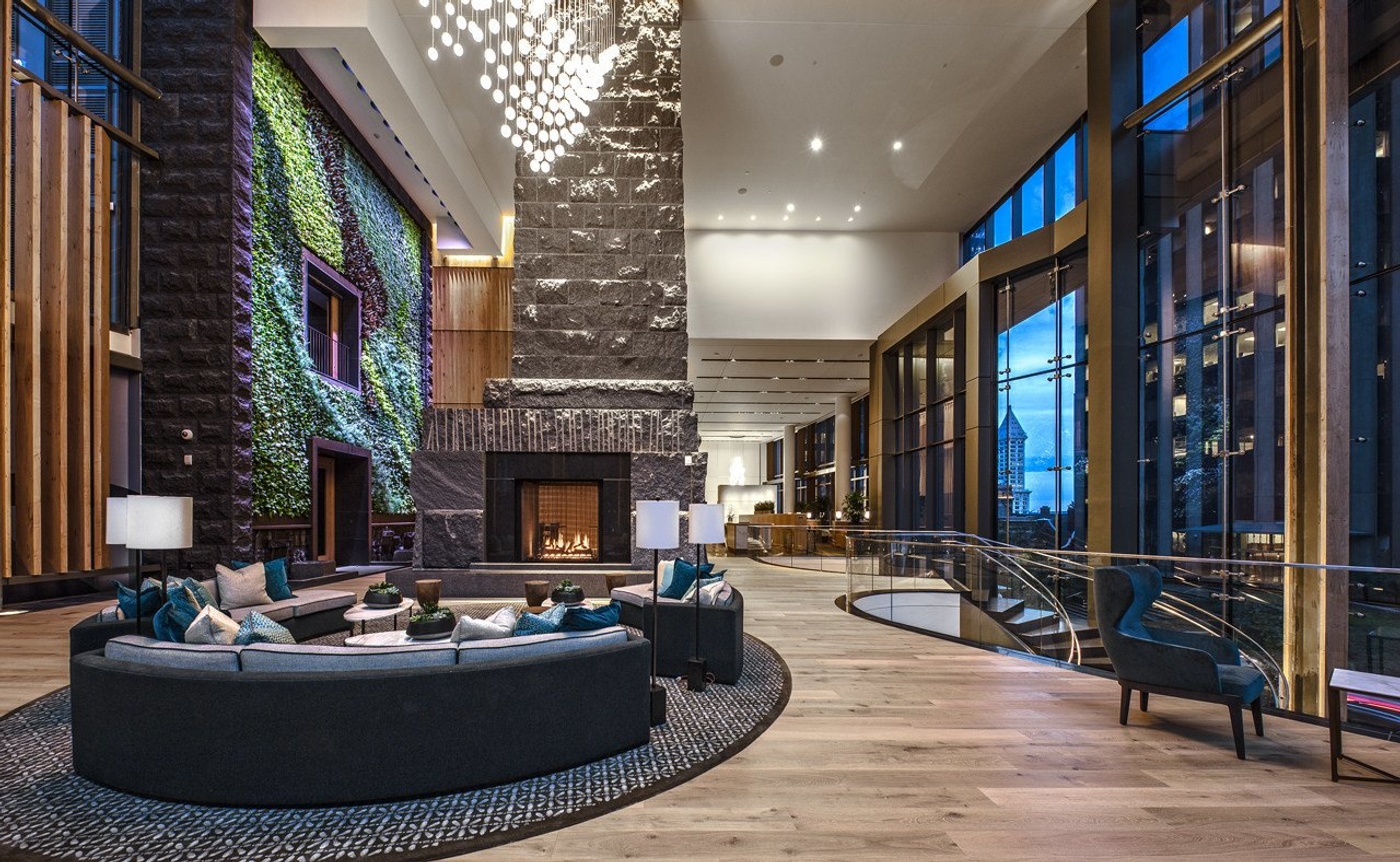 Interior of Madison Centre. Image courtesy of Barings.
While the office sector appears to be making up for ground lost during the pandemic, it's still unknown how the asset class will fare in the face of sustained trends in remote and hybrid work environments. It will likely be a mixed bag: Some companies are already mandating companywide returns to the office, while many others are implementing remote work policies as a means of capturing talent in motion as part of the Great Resignation.
Either way, top-tier trophy office assets in major markets like Seattle are likely to see consistent demand, particularly as major employers like Amazon, Google, and Apple, begin to bring their workforces back into physical office space.