Top 10 Fastest-Growing Markets for Industrial Real Estate Investment in 2022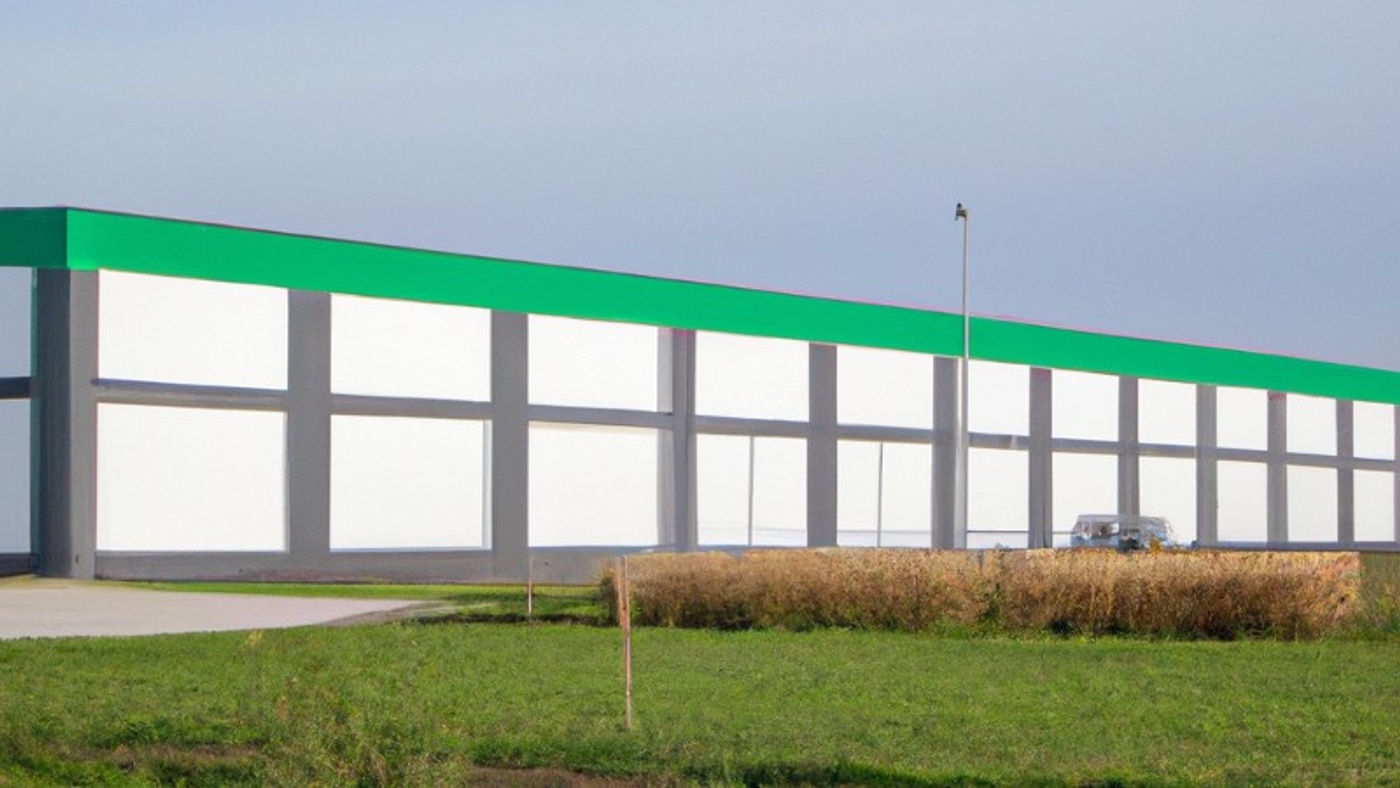 Industrial real estate, despite worsening macroeconomic conditions, is largely still performing. Rent growth hit 5.8% over the year through September nationwide, though growth has been uneven, according to Yardi Matrix data.
Distribution facilities within a day's drive of major population centers have seen the most upside, both for rental revenues and property values. What is more, a dire shortage of modern space has compressed vacancies to all-time lows, further compounding gains.
Industrial real estate investment has increased significantly this year. More than $180 billion of deals closed during the 12 months ending in September, according to CBRE's third-quarter report on U.S. Capital Markets. That's an impressive 31% gain from the previous period — but not all markets have experienced the same boost in investor activity.
Below we examine the top 10 markets across the country with the largest gains in total investment volume during the 12 months ending in September. We compiled the list using the CBRE report mentioned above, and provided additional analysis to reveal what's driving growth in these markets.
Curious about financing your next industrial investment? Seeking a refinance before interest rates climb even higher? Fill out your details in the form below, and the Commercial Real Estate Loans team will be in touch.
Top 10 Fastest-Growing Industrial Markets
| Rank | Market | Investment Volume ($B, 12 months ending in September 2022) | Year-over-Year Growth |
| --- | --- | --- | --- |
| 1 | Lehigh Valley | $1.54  | 151.8% |
| 2 | Washington, D.C. | $5.39  | 139.9% |
| 3 | Columbus, Ohio | $2.32  | 108.2% |
| 4 | Orlando, Fla. | $1.75  | 101.1% |
| 5 | South Florida | $5.12  | 79.4% |
| 6 | Denver | $2.44  | 71.6% |
| 7 | San Diego | $3.44  | 54.9% |
| 8 | Phoenix | $6.37  | 53.7% |
| 9 | Indianapolis | $3.21  | 49.4% |
| 10 | Chicago | $9.02  | 48.1% |
10. Chicago
One of the largest industrial real estate markets in the country, Chicago, has drawn heavy investment activity this year. Total industrial property sales surpassed the $9 billion mark during the 12 months ending in September. That's nearly a 50% uptick from the previous period.
Why Chicago? Well, for one, the market's location in the heart of the Midwest serves as a key advantage, especially when considering the importance of reducing shipping distances to distributors. This is clear when looking at who's leasing space — third-party logistics companies had the largest chunk of leasing activity in the third quarter, according to a report from JLL.
9. Indianapolis
Indianapolis, just a three-hour drive south of the Windy City, takes ninth place on our list. Although the market is a fraction of Chicago's size, total sales hit $3.2 billion through September — a 49.4% increase compared to the same time frame in 2021. Pricing per square foot has typically been around 10% lower than in Chicago, and given the Indiana capital's position, a stone's throw from the largest population centers in the Midwest, it's unsurprising that investors have flocked to Indy.
After all, tenants have been moving there for years, pursuing lower rental rates. However, demand — like in much of the country — is vastly outpacing supply. As a result, leasing costs are climbing: A Colliers report shows that average direct asking rates for triple-net leases jumped 5.5% between the second and third quarters this year.
8. Phoenix
With $6.4 billion transacted through September, a 53.7% increase from last year, Phoenix gets an awful lot of attention. But the focus isn't limited to its industrial real estate realm. Arizona's capital has been in the spotlight for strong multifamily growth on the back of massive population growth and corporate relocations, too.
There are a few reasons underpinning Phoenix's growth into an industrial powerhouse. The population growth has certainly had an impact — more people equals more customers to ship to, after all. But it's not limited to that. Consider the metro's location: Southern California, Nevada, New Mexico, and even Texas aren't so far down the road. Plus, the abundance of developable land offers something Southern California can't — and at a fraction of the cost. As a result, development activity — both speculative and build-to-suit — has soared.
7. San Diego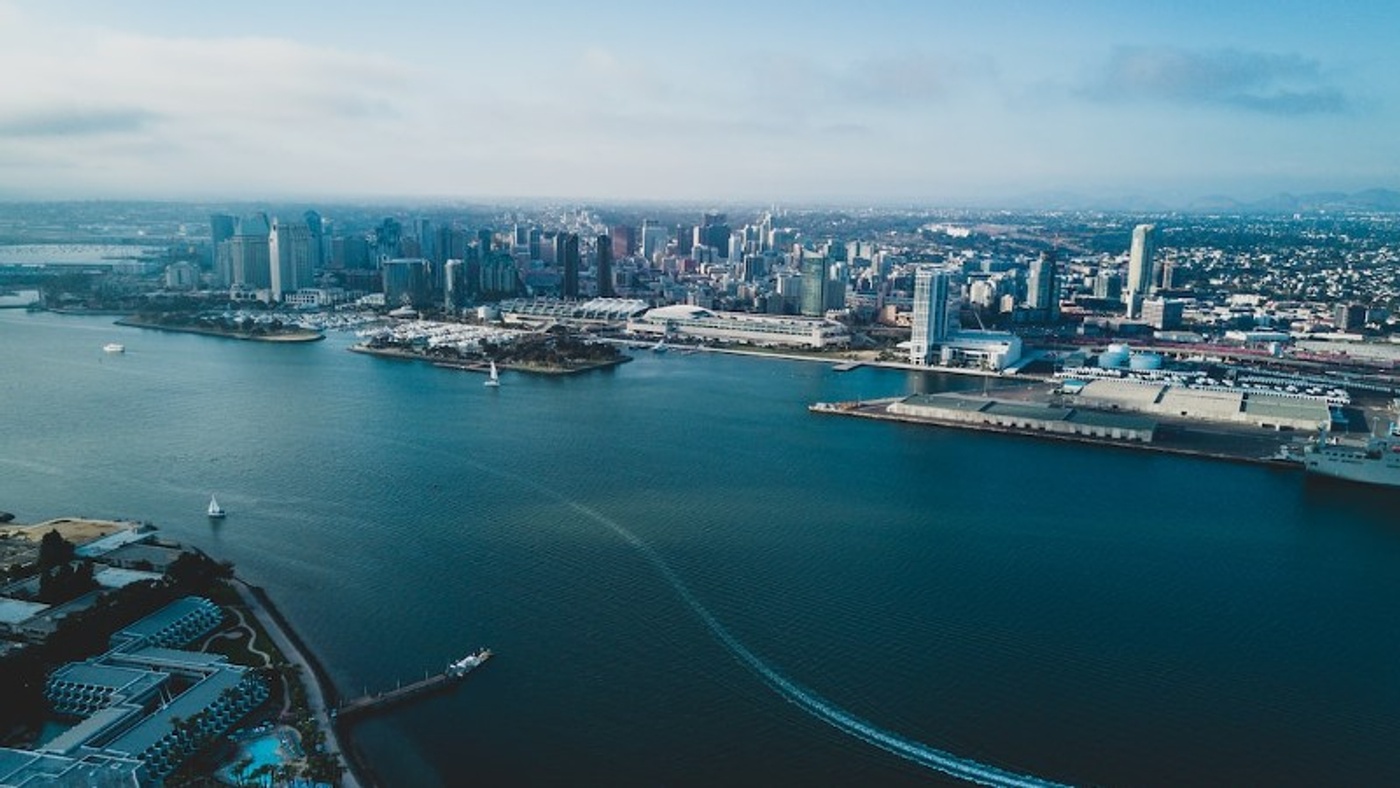 Speaking of Southern California, San Diego makes our list, ranking seventh with $3.4 billion in investment activity, up about 55% from 2021. The market has flourished in recent years — as a function of its lower costs compared to the nearby Los Angeles area. But that's not all: Its key location at the border, San Ysidro, is one of the busiest points for cross-border cargo shipments.
In spite of that, San Diego has seen a slight uptick in vacancy for industrial space at the market level. Amazon releasing some of its leased space has contributed to this, and it remains to be seen how quickly available space will be leased up. However, in the near term, expect rents, currently at all-time highs, to soften a bit.
6. Denver
Denver has been a major focal point for commercial real estate investors for some time. And not just for industrial properties, either. Multifamily and office assets have historically performed well, especially as the metro has pulled a number of major employers — and, often, significant employee populations — eastward from California, citing lower business costs and higher qualities of life.
In terms of its industrial market, the metro had $2.4 billion in deals through the year ending in September. That's a major, 71.6% increase from the previous year. Expect investment to continue soaring, too: With rents up nearly 12% year-over-year through September, and insufficient new supply underway, the market has likely not hit its peak.
5. South Florida
South Florida lands in fifth place on our list, with $5.1 billion in industrial properties transacted, an increase of nearly 80% from 2021. Looking at market indicators, it's east to see why: Rents grew by an incredible 20.7% over the year, according to Savills. That's faster growth than nearly any other market nationwide. 
However, it's unlikely for such rapid rent growth to continue, especially given the incoming economic headwinds. Vacancy fell from 4.6% to 3.5% in the past year, but at the same time, absorption hit its lowest level since mid-2020 in the third quarter. That said, leasing activity is still going strong, so the next quarter's activity will likely better inform any longer-term projections.
4. Orlando
Heading further north, Orlando takes fourth place on our list. While the market's $1.8 billion in transactions may seem unimpressive, its growth is anything but. Total investment activity increased more than 100% through the third quarter compared to the same time in 2021.
So, what's going on in Orlando? Simple supply-and-demand dynamics have been responsible for much of the frenzy. Rents climbed 5% quarter-over-quarter through September, according to Avison Young, and the report cites a dearth of available space. True, vacancy sat at 3.9% at the end of the quarter, but much of this remaining space is dated — and with modern distributors seeking high-end logistics space, significant leasing activity is likely to be bottled up as tenants await the completion of the 7.4 million square feet under construction.
3. Columbus, Ohio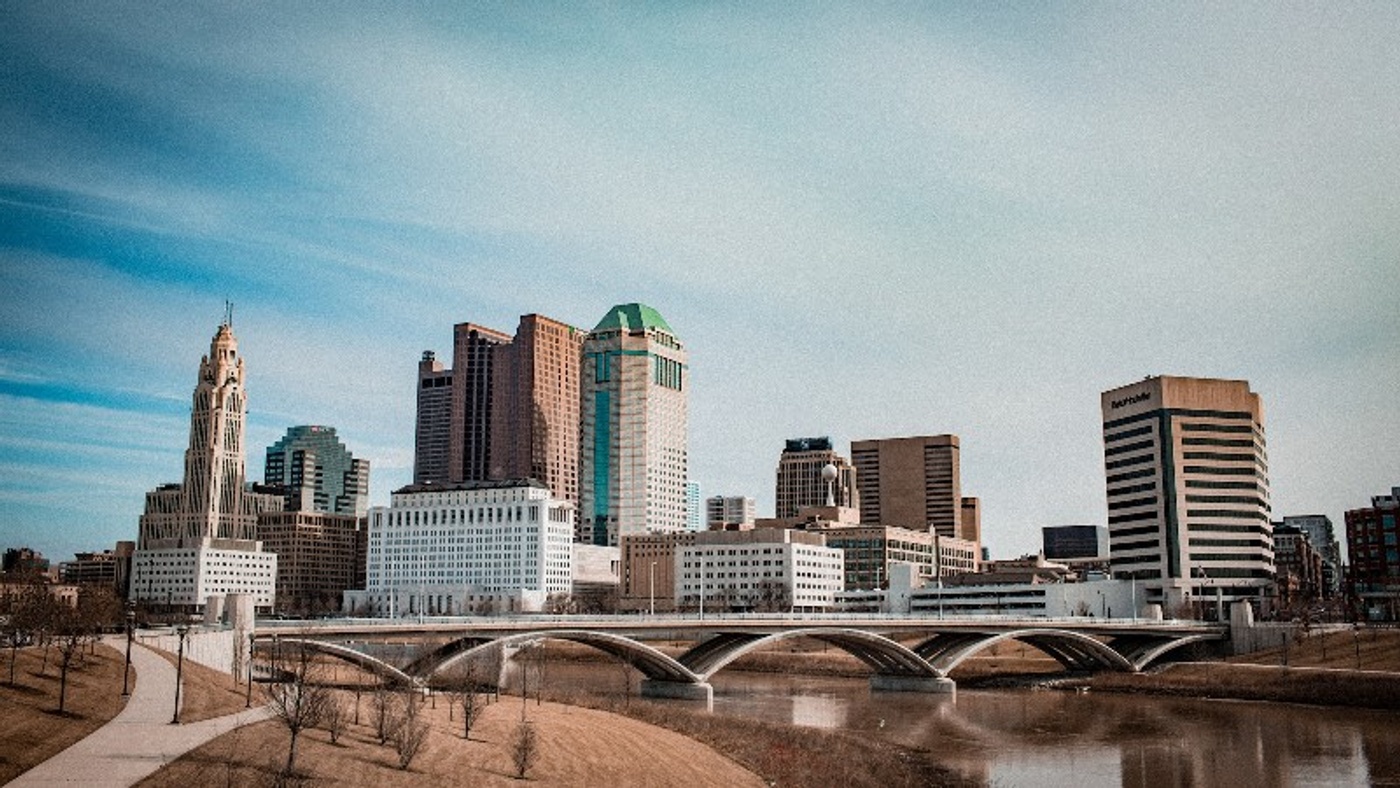 Right in the center of Ohio, Columbus lands third on our list, with $2.3 billion in investment transactions through September, a stunning 108.2% increase compared to the same time last year. Surprised Columbus made the list, given its size? The market-level metrics bear out the performance: The market has one of the lowest vacancies nationwide, at 2.1% in September, a JLL report notes.
But this may not last. Smaller markets do tend to be a bit more volatile — and it takes far less for development to catch up to demand. That may be what's happening now. There's currently 16.8 million square feet of industrial projects under construction in Columbus, and nearly one-third of that kicked off in the third quarter. On the other hand, the market report states that there's demand for roughly 23 million square feet. And, even though speculative developments are landing tenants later on in the development process, the important thing is that they still are landing tenants.
2. Washington, D.C.
The wider Washington, D.C., area was home to $5.4 billion in industrial real estate transactions through September, a massive 139.9% year-over-year increase. Pricing for industrial properties is likely to continue trending upwards through the end of the year, even though investment volume is likely to slow, thanks to the significant shift in interest rates across the country.
The market will remain hot, however, thanks to strong, consistent demand for industrial space across the capital, Northern Virginia and Suburban Maryland. Despite 3.3 million square feet under construction at the end of September, a report from JLL expects vacancy to fall even further than the 3.6% reported.
1. Lehigh Valley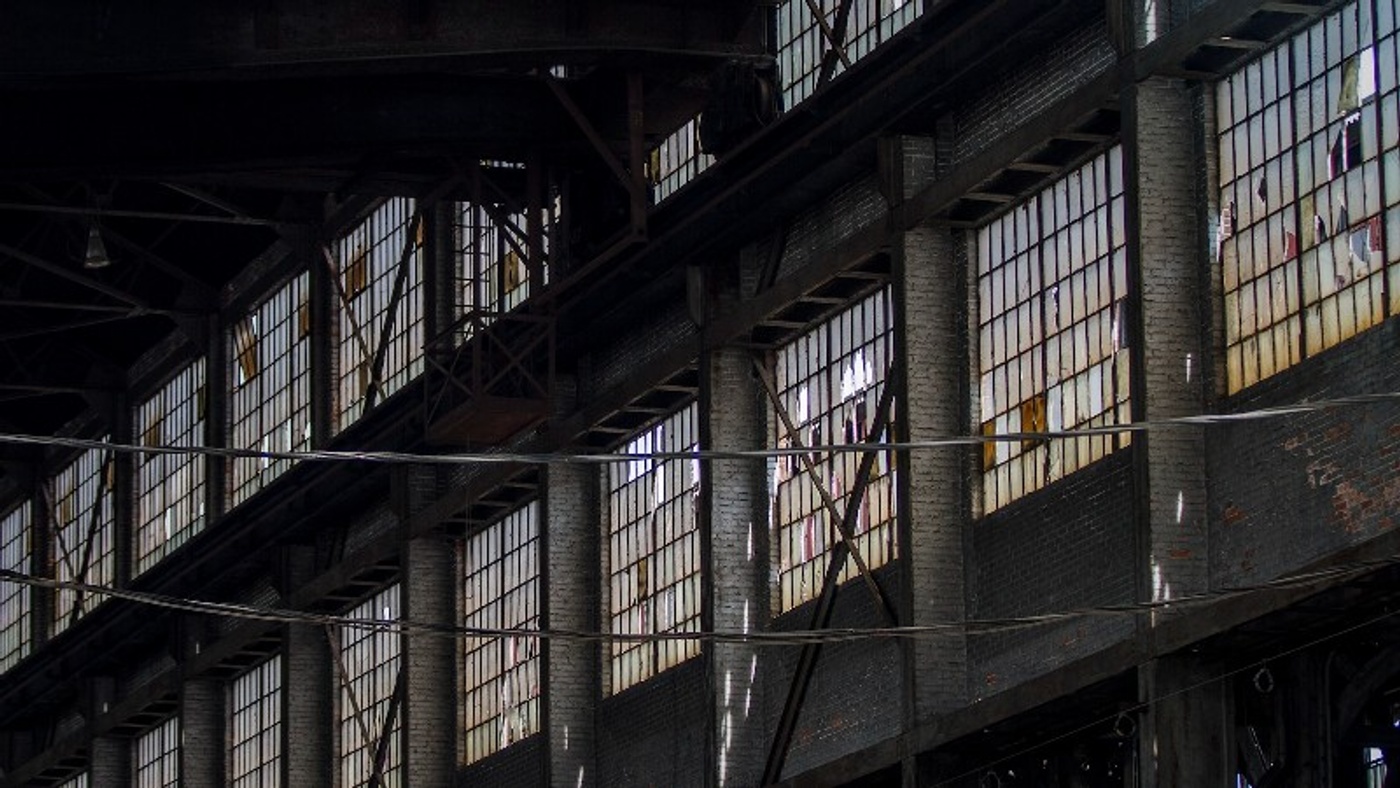 The Lehigh Valley in Eastern Pennsylvania has a lot going for it. The area, which includes Allentown and Bethlehem, may be relatively small in terms of population, but it's an industrial powerhouse: The market has roughly the same amount of industrial distribution space as Philadelphia. What's more, the market is situated within 50 miles of Philly and less than 80 miles from New York City.
Add in an abundance of developable land, significantly lower costs, and strong transportation networks, and it's no surprise that tenant demand — and subsequent investor activity — has been picking up across the valley for years. The market lands in first place on our list, despite having the lowest transaction volume of the top 10, at just over $1.5 billion. While this figure may not be the most impressive without the market-specific context, its growth has been truly impressive: up 151.8% over the year.
Related questions
We've worked hard to build the most comprehensive source of information on multifamily financing in the world so you have it at your fingertips.
What are the benefits of investing in industrial real estate?

The benefits of investing in industrial real estate include the potential for rental revenue growth and property value appreciation. Additionally, the industrial real estate sector has been relatively resilient to macroeconomic headwinds.


What are some of the risks of investing in industrial real estate?

Some of the risks of investing in industrial real estate include the potential for lower rental revenues and property values in a recessionary environment. Additionally, the industrial real estate sector is sensitive to changes in trade policy.