How Office Use Is Changing in DC
Though the nation's capital has had one of the most resilient office markets, ongoing changes to the sector will have an impact.
Apply for a loan in minutes and get multiple quotes today → Get Quotes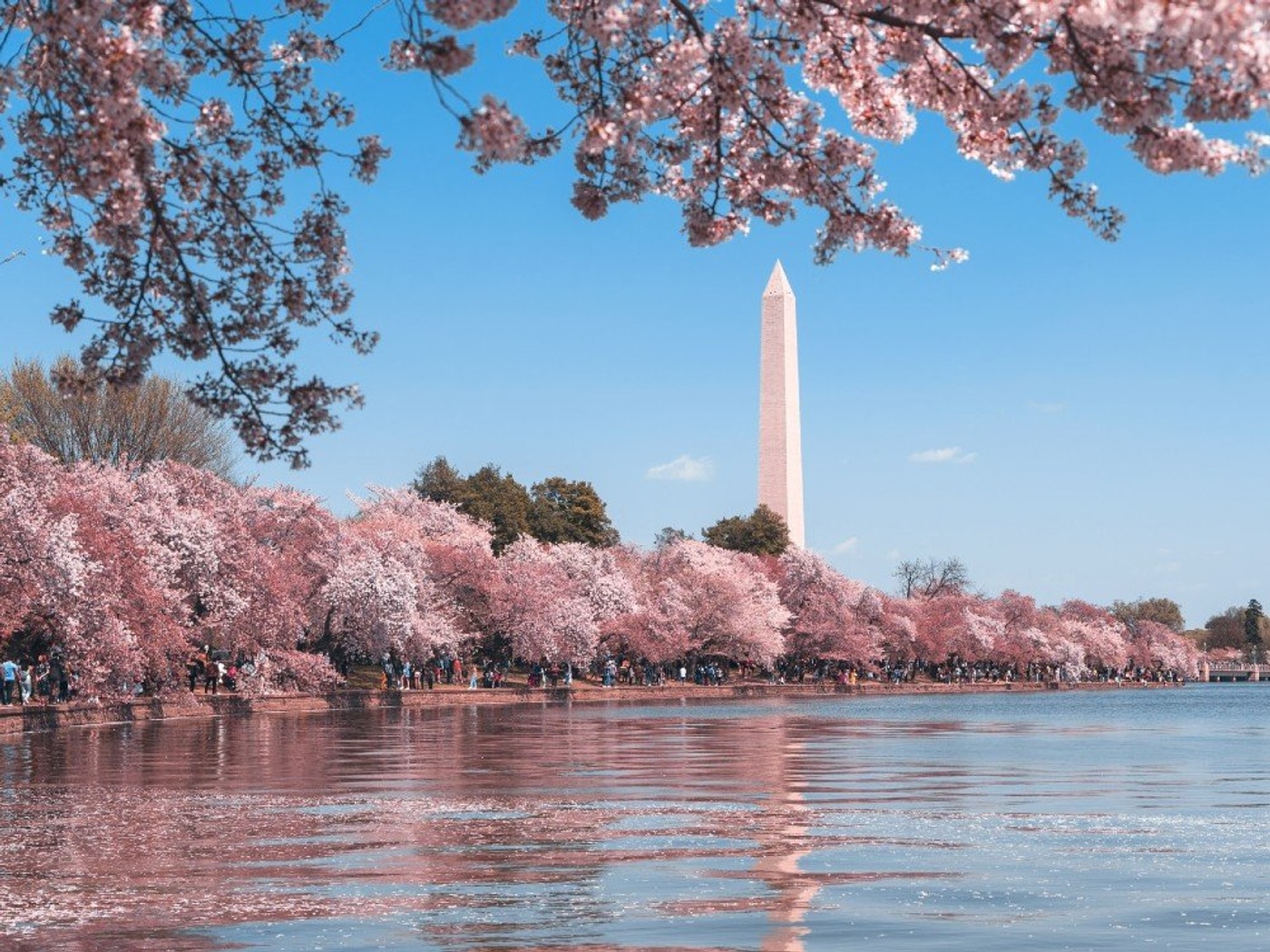 Image by Andy He from Unsplash.
Washington, D.C., home of one of the nation's largest office markets, has always been praised for its resilience even during downturns. Vacancy may shift, depending on broader economic currents. The sheer amount of space that the U.S. government and related trade groups, lobbyists, and other businesses occupy has held relatively static, however..
This still holds true to some extent. While the market's vacancy hit a recent high of 15.2% in the first quarter, according to brokerage firm Avison Young, other major office markets like Chicago, San Francisco, or Nashville have climbed faster. On the other hand, some significant metros — think Boston and San Diego — have recovered much faster, according to Yardi Matrix's June office report.
So, what's going on in the nation's capital? While office use remains a cornerstone of the D.C. economy, there are changes in how that space is being used.
Space Reconfiguration in the Capital
With many employers continuing to offer work-from-home options, new leases and renewals have fallen. Few companies are keen on leasing more than the minimum space required. A company with 500 employees in offices prior to the pandemic may only need half that number of desks in today's working world — if not fewer. Some tenants are looking at shorter-term leases or even using coworking space to meet office requirements without locking themselves into expensive, long-term commitments.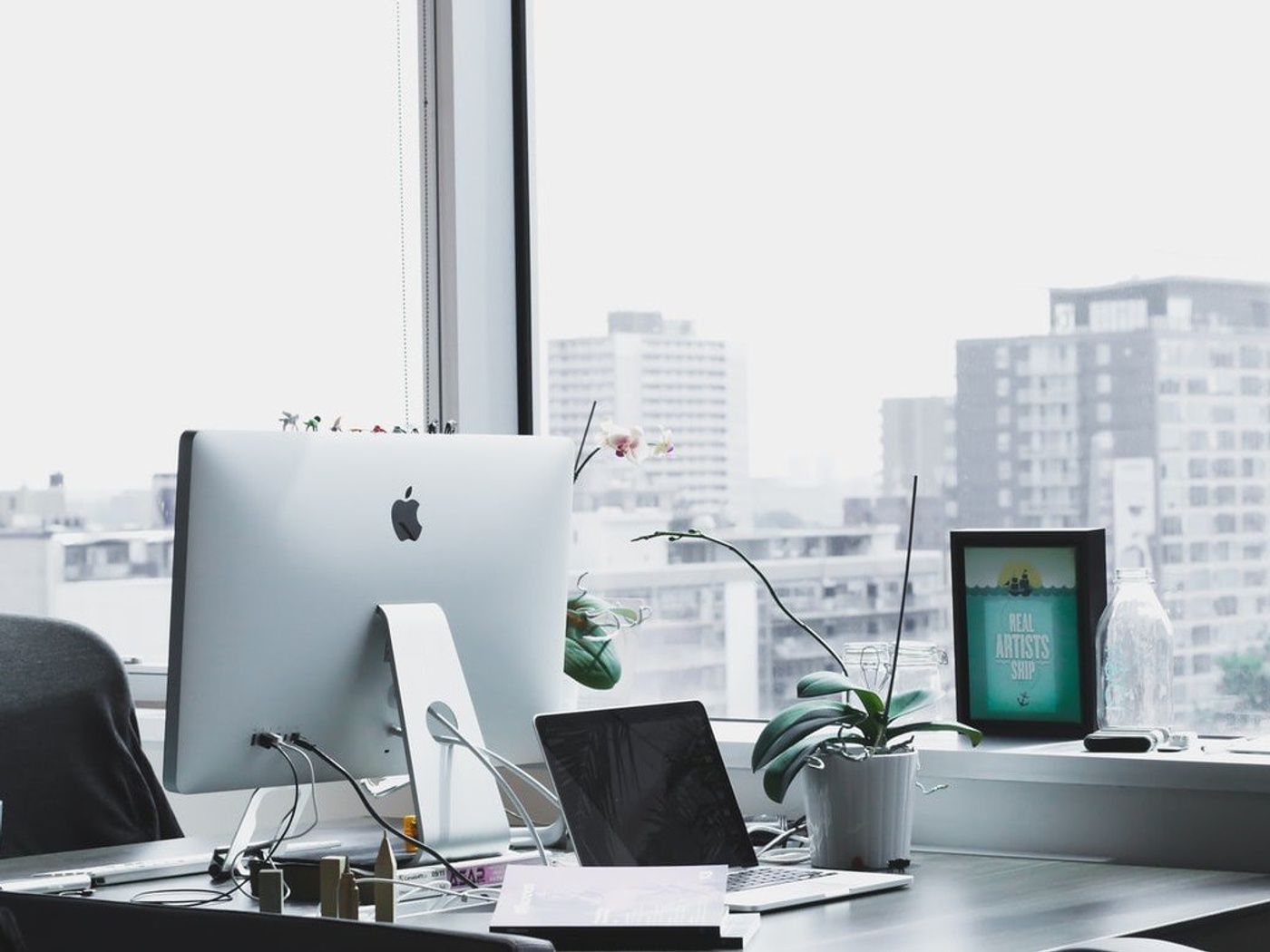 Image by Alesia Kazantceva from Unsplash.
This trend isn't unique to Washington, of course. It is notable in how this reconfiguration marks a notable change at the level of government office use. During the pandemic, the U.S. Government Accountability Office reported that 80% of its working hours happened via telework. This disproportionately impacts the D.C. office sector — and while government employees have begun shifting back to in-office work, the current administration has asked for remote work options to remain — at least in some capacity.
Signs of Renewed Interest in The District
That's not to say office use will forever be depressed by remote work. The Avison Young report indicates that touring activity has increased in the first quarter. That may indicate leasing volume could pick up soon. But even should that happen, companies' reductions in office footprints mean that the market's net absorption will take some time to get back into solidly positive territory.
Class A, amenitized office assets will likely not register significant negative impacts. In fact, the outlook is rather positive for D.C.'s trophy assets, according to a report from JLL. The brokerage noted that office tenants are on an ongoing flight to quality, leaving dated office space for newly constructed space. Even if those tenants occupy less space overall, higher-end properties will still benefit, as there's no shortage of companies seeking modern space.
At the other end of the spectrum, owners of Class B and C properties, particularly outside the urban center, could face challenges. Savvy value-add investors, however, can reap significant gains by investing in capital improvements to modernize space and add amenities.
Related Questions
What are the most popular office uses in DC?

What are the benefits of office use in DC?

The outlook for office use in DC is positive, particularly for Class A, amenitized office assets. According to a report from JLL, office tenants are on an ongoing flight to quality, leaving dated office space for newly constructed space. Even if those tenants occupy less space overall, higher-end properties will still benefit, as there's no shortage of companies seeking modern space.

Savvy value-add investors can also reap significant gains by investing in capital improvements to modernize space and add amenities.

What are the challenges of office use in DC?

The challenges of office use in DC include a decrease in new leases and renewals due to many employers continuing to offer work-from-home options, tenants looking at shorter-term leases or using coworking space to meet office requirements without locking themselves into expensive, long-term commitments, and a decrease in net absorption. Class B and C properties, particularly outside the urban center, could face challenges. Source

How has office use in DC changed over the past decade?

Office use in DC has changed significantly over the past decade. With the rise of remote work, many employers are offering work-from-home options, resulting in fewer leases and renewals. Companies are also looking at shorter-term leases or using coworking space to meet office requirements without locking themselves into expensive, long-term commitments.

The U.S. Government Accountability Office reported that 80% of its working hours happened via telework during the pandemic. This has disproportionately impacted the D.C. office sector.

However, there are signs of renewed interest in the District. Touring activity has increased in the first quarter, which may indicate leasing volume could pick up soon. Class A, amenitized office assets are likely to not register significant negative impacts, and there is no shortage of companies seeking modern space.

At the other end of the spectrum, owners of Class B and C properties, particularly outside the urban center, could face challenges. Savvy value-add investors, however, can reap significant gains by investing in capital improvements to modernize space and add amenities.

What trends are emerging in office use in DC?

The trend of space reconfiguration is emerging in DC due to many employers continuing to offer work-from-home options. Few companies are keen on leasing more than the minimum space required, and some tenants are looking at shorter-term leases or even using coworking space to meet office requirements without locking themselves into expensive, long-term commitments. During the pandemic, the U.S. Government Accountability Office reported that 80% of its working hours happened via telework.

Signs of renewed interest in the District are also emerging, as touring activity has increased in the first quarter. Class A, amenitized office assets will likely not register significant negative impacts, and there is no shortage of companies seeking modern space. At the other end of the spectrum, owners of Class B and C properties, particularly outside the urban center, could face challenges. Savvy value-add investors, however, can reap significant gains by investing in capital improvements to modernize space and add amenities.

Sources: