What to Know Before Making Your 1st Industrial Property Investment
What Should You Know Before Investing in Industrial Real Estate?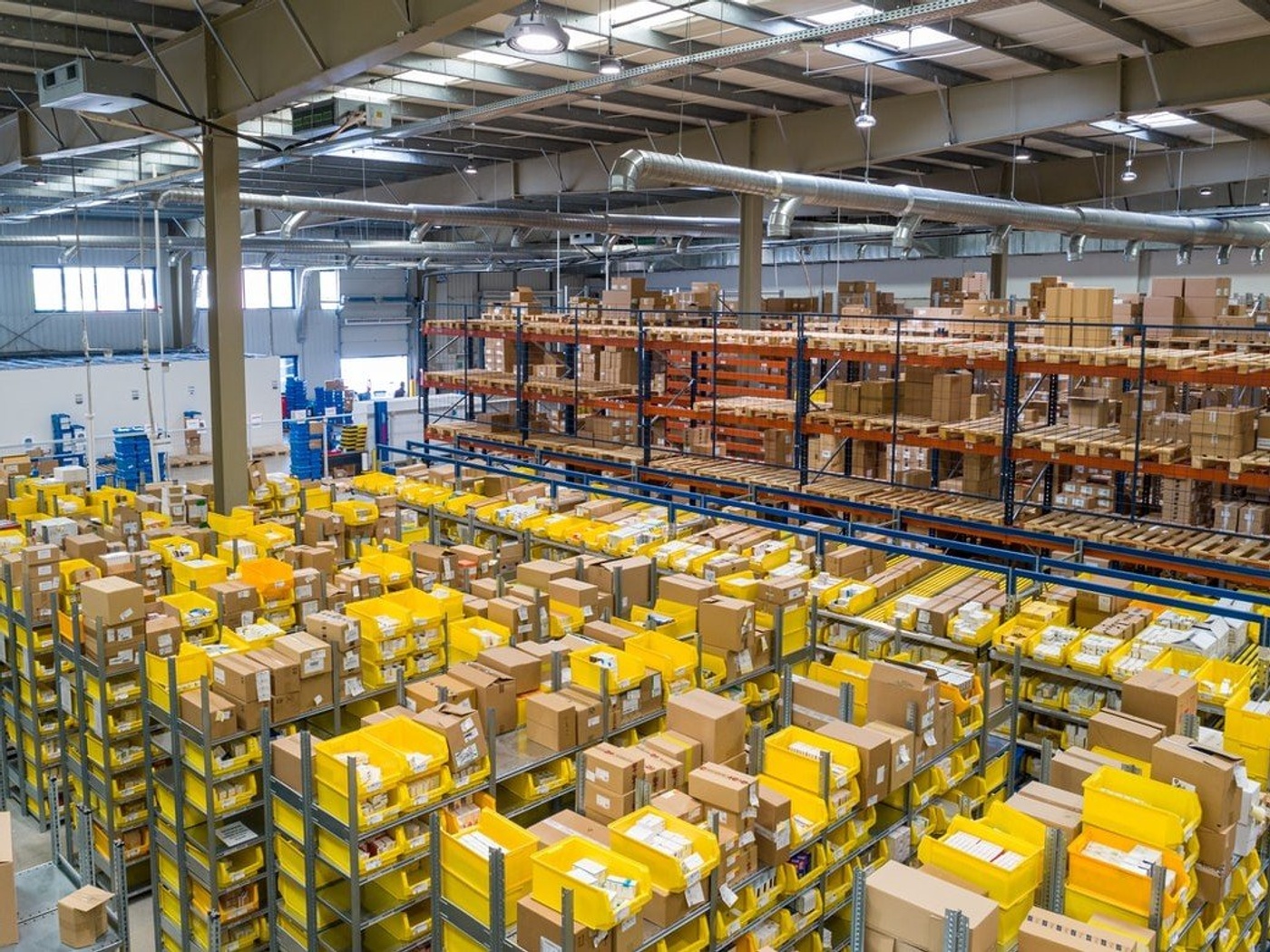 Image by Adrian Sulyok from Unsplash.
In recent years, few commercial real estate assets have enjoyed greater success than industrial properties. Unprecedented demand from e-commerce companies has led to a severe shortage of space in every major industrial market. Although developers have hurried to complete new warehouses and distribution centers across the country, there simply hasn't been enough newly delivered modern industrial space to meet demand.
So, with property values soaring and rent growth expanding, an industrial property may be a perfect first investment or even an addition to your existing commercial real estate portfolio. Before pulling the trigger on your first investment, there are several key aspects of an industrial asset you must consider. This guide will assist you in identifying which industrial investment opportunity may be the best for you.
Modern Distribution Space Is What's In Demand
Not all industrial assets were created equally, and not all are in high demand. The largest industrial users today are seeking modern, quality distribution space. That's not to say there isn't demand for manufacturing facilities, showrooms, or flex space, but the U.S. has a major shortage of distribution and fulfillment space above all, and rents — and your investment's potential income streams — have grown the fastest within this part of the sector as a result.
Note that there are many niche types of distribution centers, each with their own unique twists. Cold storage facilities, for example, have seen tremendous growth since 2020. However, these types of assets are notoriously more expensive and require experienced property managers, not to mention a far more specialized assessment of any potential investment opportunity. The same goes for industrial research labs, pharmaceutical storage facilities, and other such buildings. If you are partnering with someone with a wealth of experience in any of these areas, they may be your best bet. For a first-time industrial investors, however, general distribution space is a relatively safe bet with low barriers to entry.
An Industrial Asset's Location Is Paramount
This one may be understood by most commercial real estate investors, but the location of any asset is one of the greatest determinants of its success — or failure. That said, the industrial property sector has very different demands of its location than most other commercial property types. The best location for an office building, a shopping mall, or a multifamily community is vastly different from an industrial facility's ideal placement.
Proximity and ease of access to major transportation corridors is generally a key factor. Given the volume of trucks coming and going from most distribution hubs, properties offering relatively painless ways for semis to get from a highway to the building's loading doors is essential. It isn't just about highways, though. An industrial structure that's near a major seaport, intermodal terminal, or freight railroad line will realize significant benefits, not just in terms of operations but also tenant demand.
Which Interior Features of Industrial Buildings Are the Most Important?
It may seem like there are a dizzying number of industrial asset characteristics compared to most other types of commercial real estate. This is true — a structure's column spacing, clear heights, electrical supply, or floor thickness are all important to some extent — but there are three main aspects to determining whether or not an industrial facility is a good investment.
Clear Heights Are Key for Distribution Centers
Clear heights describe how much clearance a structure has, measured from the floor to the lowest part extending from the ceiling — until a sprinkler or lighting system, for example. This metric is essential in understanding how much inventory can be stored within a distribution center. For this reason, industrial real estate has begun increasingly measuring building size in cubic — not square — footage. Most industrial properties built in or before the 1980s have smaller clear heights, generally around 20 feet, while today's newest industrial real estate often boasts heights of up to 40 feet or more.
Consider the difference between a 100,000-square-foot warehouse with a. clear height of 20 feet and a structure with the same footprint but clear heights of 36 feet. The first property has 2 million cubic feet, while the second could have up to 3.6 million — that's 80% more space for storing products. Logistics tenants understand this, with many major companies refusing to even consider occupying assets with clear heights under 30 feet.
Unlike many other characteristics of most commercial real estate, clear heights are practically unchangeable. Boosting a structure's clear height would more or less mean rebuilding the property, after all. Because of this, make sure you choose an industrial asset with clear heights that ensure it stays in demand in the years to come.
Loading Docks Define Strong Industrial Investments
Loading docks are obviously of critical importance to a logistics property, as they are essential in loading and unloading products. While there may be no objectively best number of loading doors, understanding demand in your market is critical to ensuring your potential investment has what it needs to meet your tenants' needs.
Perhaps more important than the number of loading doors is the configuration and setup of those doors. While most dock doors are similar — generally elevated about 48 to 52 inches above a truck court — it's a good idea to ensure the dimensions of the doors are roughly in line with industry standards, or approximately 8 feet wide by 9 feet high. Also, do the property's loading doors have useful dock equipment — think bumpers and levelers — installed? This extra equipment can help streamline loading operations significantly in a safe way. While these features may result in a higher property cost, they have also become a baseline standard for many tenants.
There are other types of doors that may bear consideration, too. Most industrial properties also have a number of drive-in doors, which are large, grade-level doors that vehicles like vans, forklifts, and cars can enter. Additionally, though far less common in today's industrial real estate, rail doors may offer a benefit — but likely only for existing, long-term tenants that rely on rail freight to reach customers or receive large shipments.
Column Spacing's Role in an Industrial Property
Column spacing ties in directly to the efficiency of operations at most distribution and logistics buildings. Older properties with columns spaced irregularly or at small intervals limit the movement of forklifts and other loading equipment, not to mention they can impact the configuration of warehouses' all-important shelves and other storage racks by reducing the property's usable square footage. If a building has wider or deeper bay spacing near loading docks — often referred to as speed bays — this can provide an additional benefit by making loading operations safer and more efficient.
Most Important Exterior Considerations for Industrial Investing
While what's inside a warehouse is obviously important, there are many characteristics outside a building that can be just as critical to determining if a property is a strong investment.
Truck Courts Are Critical to Distribution Operations
A truck court is the area trucks utilize when backing up to — and pulling away from — an industrial asset. It's easily one of the most important aspects of a logistics property. If a building doesn't have a sufficiently large truck court, this can slow down a tenant's operations. If a truck must make multiple turns and reposition itself a number of times to align with a loading dock, that costs time — and it can be dangerous.
A truck court's standard depth — that is, the distance from a loading door to the edge of the truck court — is around 120 feet, though many newer industrial properties, especially cross-dock facilities with a heavy flow of truck traffic, expand far beyond this. Beyond the depth, another important characteristic is the material a truck court is made of. Most older truck courts are paved with asphalt, but concrete has become increasingly popular in recent years.
Many industrial assets, however, have much smaller truck courts. This is particularly true of last-mile distribution centers, which often are positioned on relatively small parcels thanks to their locations inside cities. It may not be possible to find such a facility with 120-foot-plus courts, but that generally isn't an issue if the facility relies on delivery vans and smaller vehicles to load and unload inventory.
Trailer Parking's Importance for Large Logistics Centers
A key consideration for any major logistics center is trailer parking. While there's no hard and fast requirement similar to car parking spaces, if a property will have heavy traffic, it is ideal to ensure there are stalls for trailers to park for either short- or long-term stays. Because trailers are often laden with valuable products, it may be beneficial to prioritize investments in assets with secured truck courts or trailer parking, but this may depend on a property's location.
Other Exterior and Interior Considerations for Industrial Investments
Of course, the above items are far from an exhaustive list. And just because a warehouse doesn't have everything — like, say, top-of-the-line loading equipment — this doesn't mean it's a bad investment. In fact, if some of these items are missing or insufficient, barring clear heights and column spacing issues, they can represent a significant value-add opportunity for an industrial real estate investor.
Repositioning a dated industrial facility can be one of the surest ways to earn a strong return on your investment. While the most modern, upscale Class A logistics centers are what is in demand now, buying a Class B asset at a significantly lower price point and bringing it up to speed can earn a hefty return. This is particularly true in markets where there's limited land available for development and soaring demand.
Explore Your Industrial Acquisition Financing Options
At the end of the day, after you've found the industrial asset you'd been looking for, be sure to get the best financing option available to you. Industrial property values are increasing at a rapid pace, after all, making how you finance your acquisition more important now than ever before. Thankfully, more and more lenders are betting big on the industrial sector, owing to consistently strong returns on virtually all assets in most markets.
As a result, many types of financing — for amounts both large and small — may be available to you. Looking for more information about what loan may be right for your situation? Have any other questions? Head to our portal, and our advisors will connect you with a wide variety of lenders to get a quote at no charge.